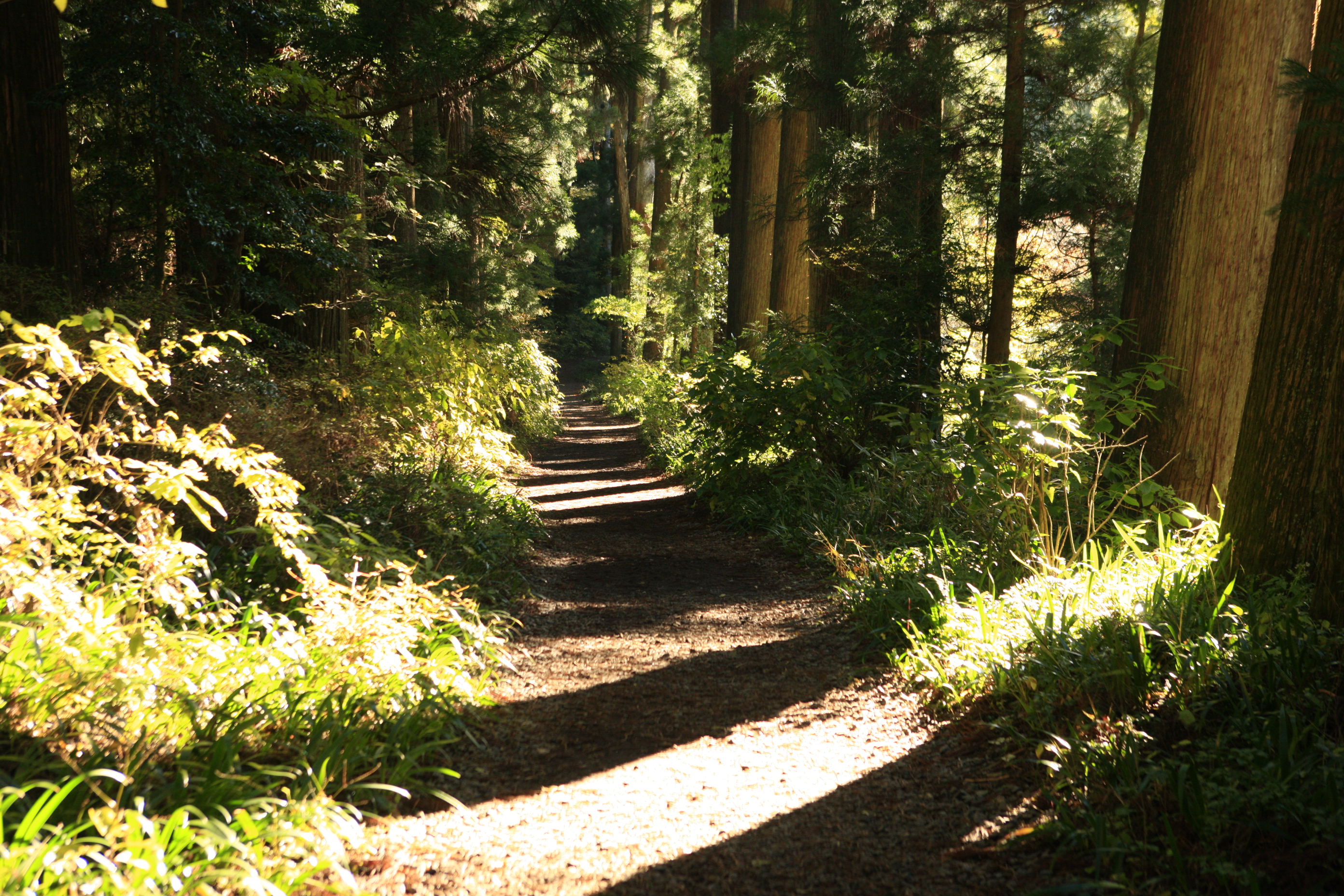 Old Tokaido Road Ancient Cedar Avenue
In the old days of the Edo period Cedars Avenue on old Tokaido Road through Hakone sheltered travelers from the wind, rain, and strong sun. In Rentaro Taki's hit song "Hakone Hachi Ri", the lyrics "an avenue of cedars, dark during the day" appear. Even now, in some places, these cedars create cool shade beneath their branches.
They say that this avenue of trees was planted by the Hakone-juku (the 10th of 53 stations along the Old Tokaido Road) in 1618 when the Lord of Kawagoe Castle, Matsudaira Masatsuna, reforested the area at the behest of the Shogunate.
This avenue of trees long watched over travelers, but when the new road extending from Hakone-Yumoto to Lake Ashi was built in 1904, the funds provided were insufficient, so more than 1,000 pine and cedar trees were felled to pull together the needed construction funds.
Today, 400 cedars line the 500 meters of road from Motohakone to Onshi-Hakone Park. These 350-year-old trees are very large and include some giants whose trunks measure four meters in diameter.
The pavement stones of the old road from Hatajuku towards Hakone-Yumoto are steep, but you can quite easily stroll the Ancient Cedar Avenue along the lake shore as there is little elevation gain.
Address: Motohakone, Hakone-machi, Ashigarashimo-gun, Kanagawa Prefecture
Tel.: 0460-85-5700 (Hakone Tourist Information Center)
Access: Take the bus bound for Hakonemachi from Hakone-Yumoto Station and get off at the Hakone-shisho-mae bus stop.