Amazake-chaya Tea House
Amazake is a sweet, non-alcoholic sake whose popularity has grown in recent years for its nutritional value.
One of the reasons for this boom are its purported effects on skin health.
The nutritional value of amazake has been touted since the Edo era, and there are a handful of amazake shops on the Kyukaido (a portion of the Old Tokaido road that used to link Old Tokyo with Kyoto). This part of the old road was known for its challenging terrain, so amazake was an important source of nutrition on the journey.
One of these shops, Amazake-chaya, has been in operations for over 400 years, spanning 13 generations. Amazingly, it opens at 7:00 every morning and remains open year-round.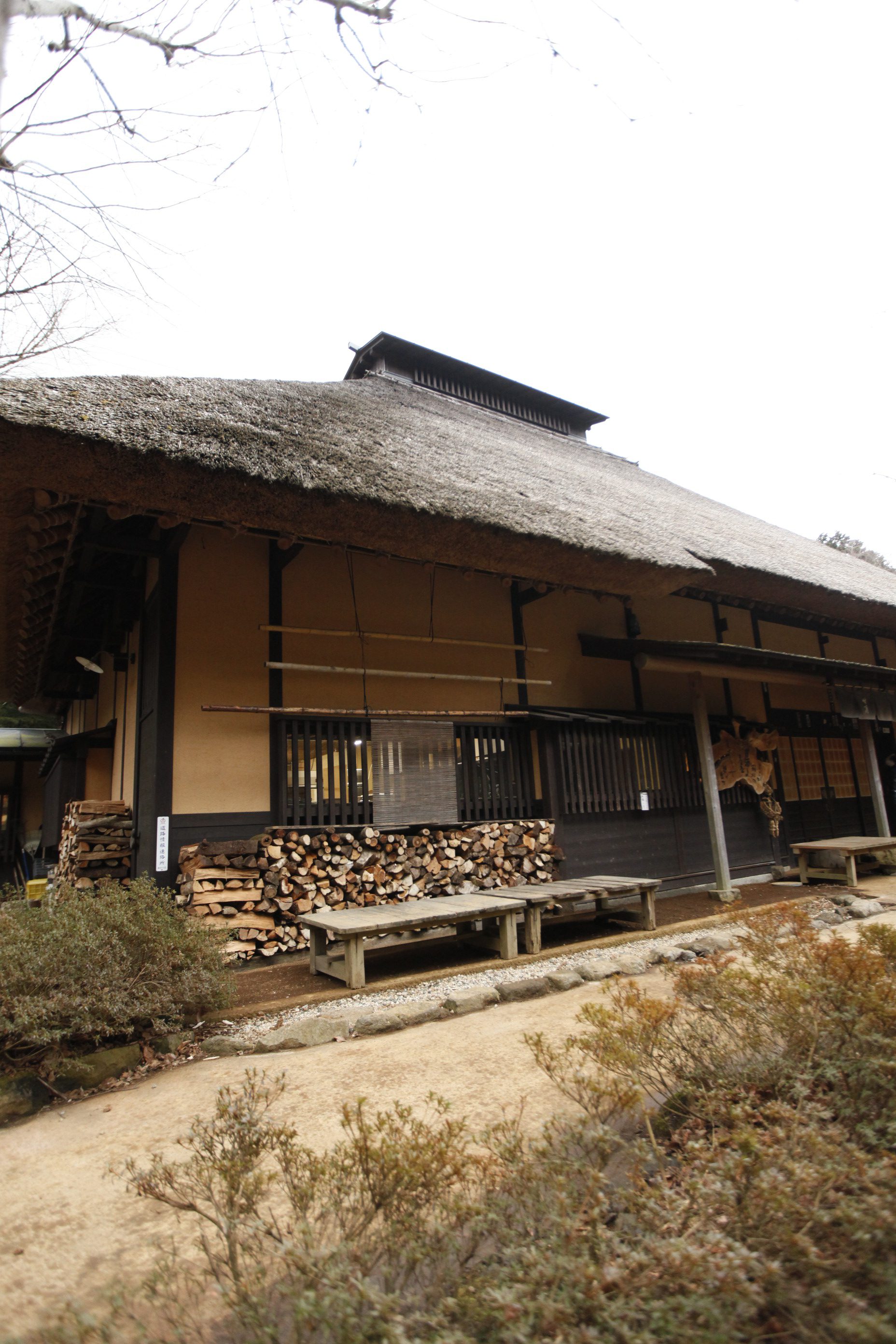 The basic menu is the same as it always has been:
Amazake—a fermented drink made from rice koji (malt) using no lees or sugar. Enjoy a soothing, naturally sweet cup of amazake,
and if you're feeling hungry try the chikara mochi, a sticky rice cake grilled over high-grade charcoal.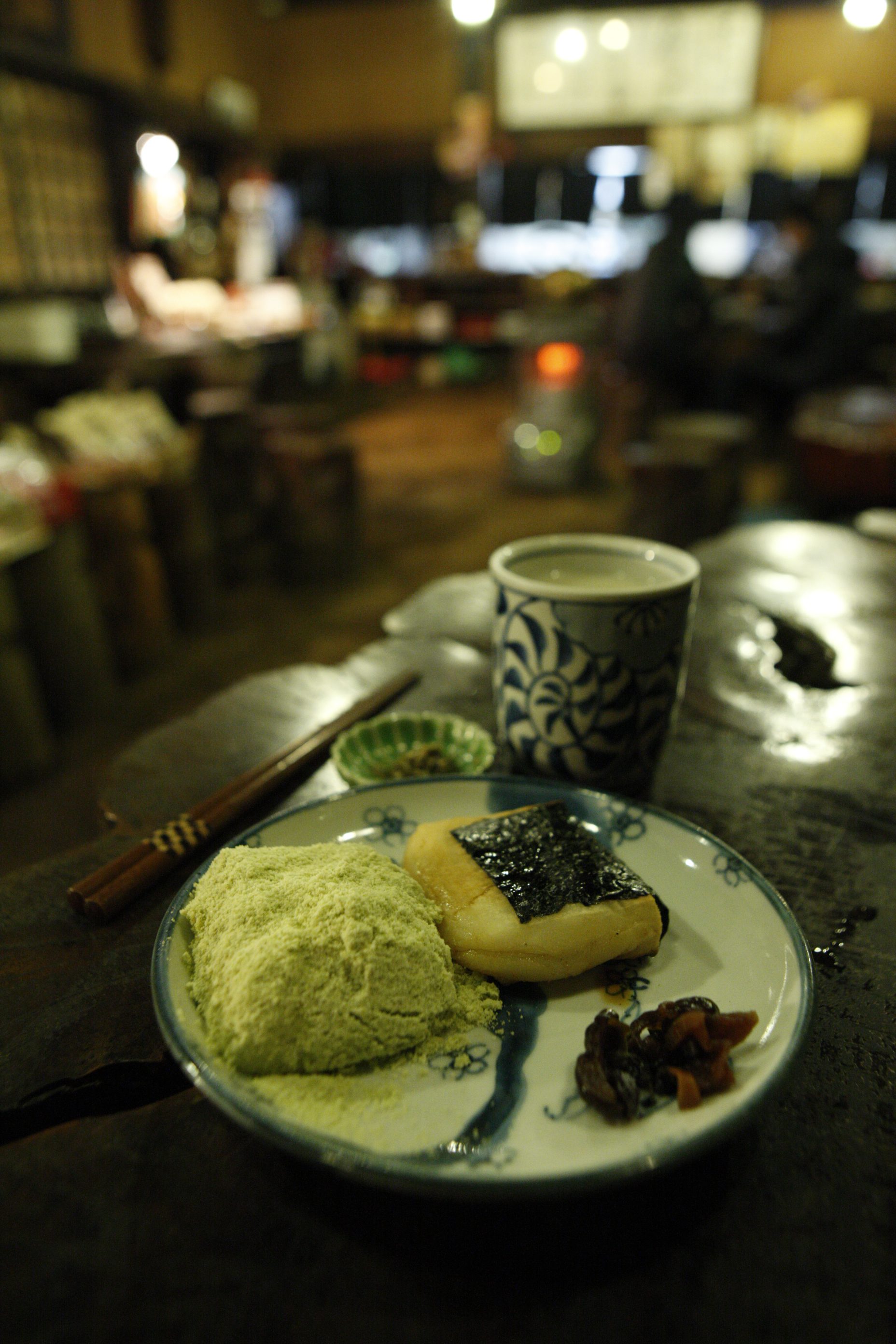 The photo above shows two types of mochi, the isobe, wrapped in nori seaweed, and the uguisu, covered in subtly sweet soybean flour, but you can also order the kurogoma, which includes black sesame mixed in with the soybean flour (This is only available in limited quantities until it sells out.) One serving includes two rice cakes, but like we did, you can mix and match the flavors as you wish.
The soft and chewy mochi are pounded every morning. Despite their decent size, you'll be sure to gobble them down before you realize it.
Amazake-chaya also offers miso flavored oden and homemade shiso juice.
After a fire destroyed the tea house in 1971, it was rebuilt using old materials and thatch for the roof. You can relax in the old-fashioned atmosphere as you daydream about what it must've been like in the Edo era.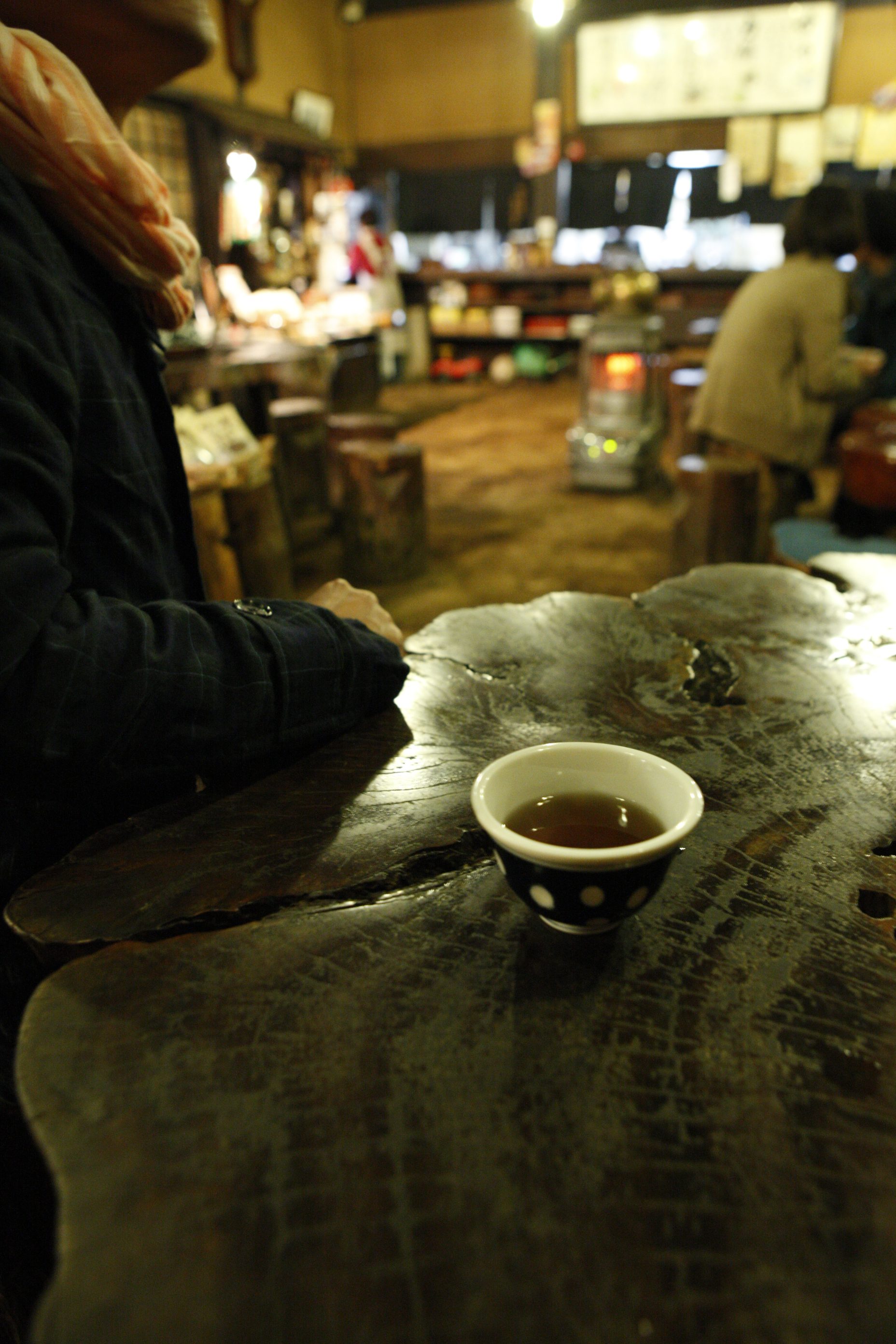 Address: 395-1 Futagoyama, Hatajuku, Hakone-machi, Ashigarashimo-gun, Kanagawa Prefecture
Tel.: 0460-83-6418
Open: 7:00 – 17:30
Closed: Never
Access: 25-minute ride on the Hakone Tozan Bus bound for Motohakone Port from Hakone-Yumoto Station; located immediately in front of the Amazake-chaya bus stop. 20-minute drive from Hakone Honbako
Parking: 20 spots
Official homepage:
http://www.amasake-chaya.jp/index.html