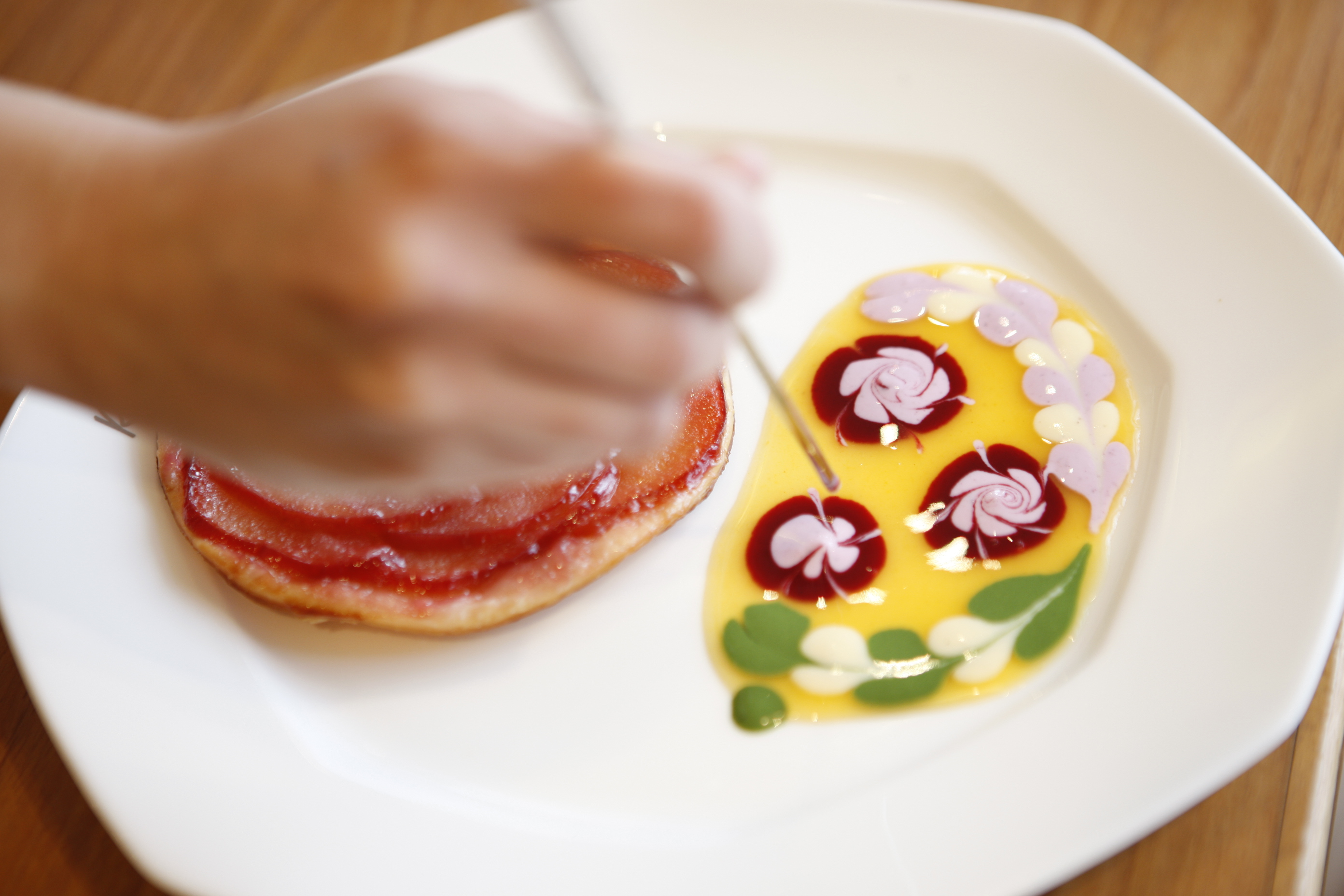 Salon de Thé Rosage
If you're looking for a cafe with a great atmosphere and great scenery, look no further than Salon de Thé Rosage,
located inside Hotel de Yama on the edge of Lake Ashi.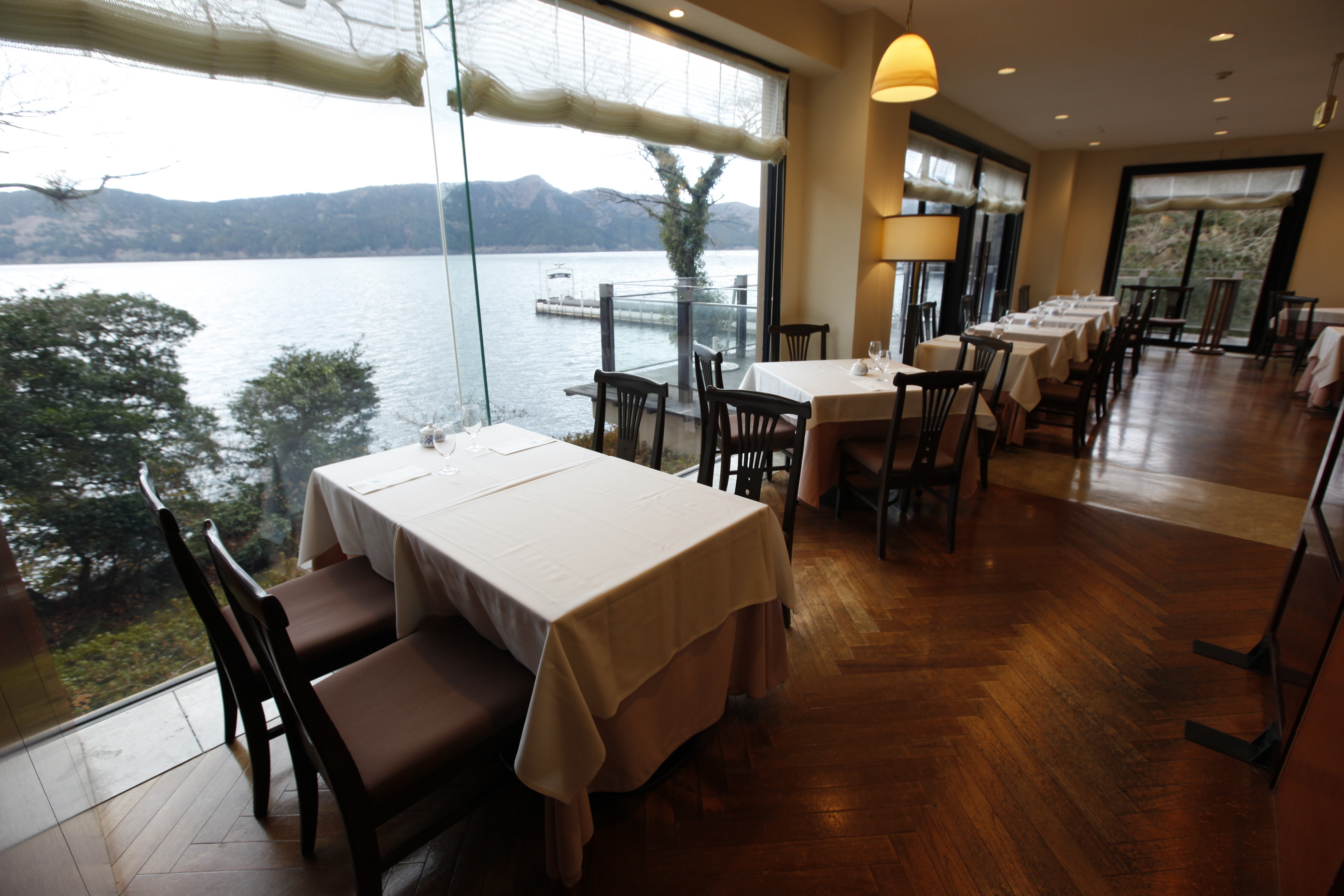 Located right on the edge of the lake, the first floor of Salon de Thé Rosage features a dessert restaurant, while the second floor is a specialty shop. What's more, not many cafes have the view that this one does!
What enhances the atmosphere even more is the selection of exquisite desserts.
The hot apple pie has been a popular item ever since the salon opened in the early 90s.
Rosage is French for rhododendron, so the apple pie, drawing inspiration from the flower, features thin slices of apple arranged like flower petals. The staff bring the fresh baked pie to your table, then proceed to beautifully arrange the sauce.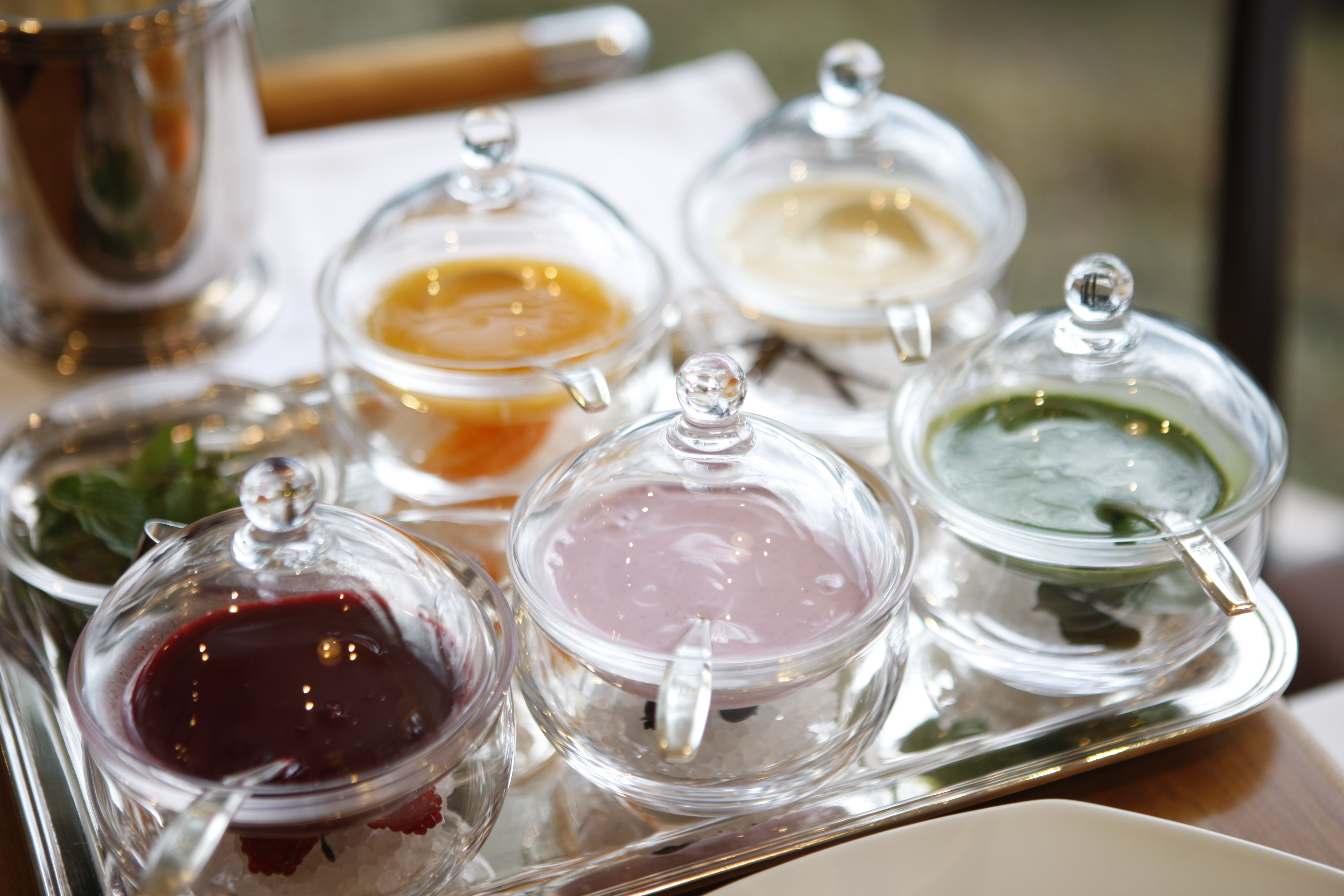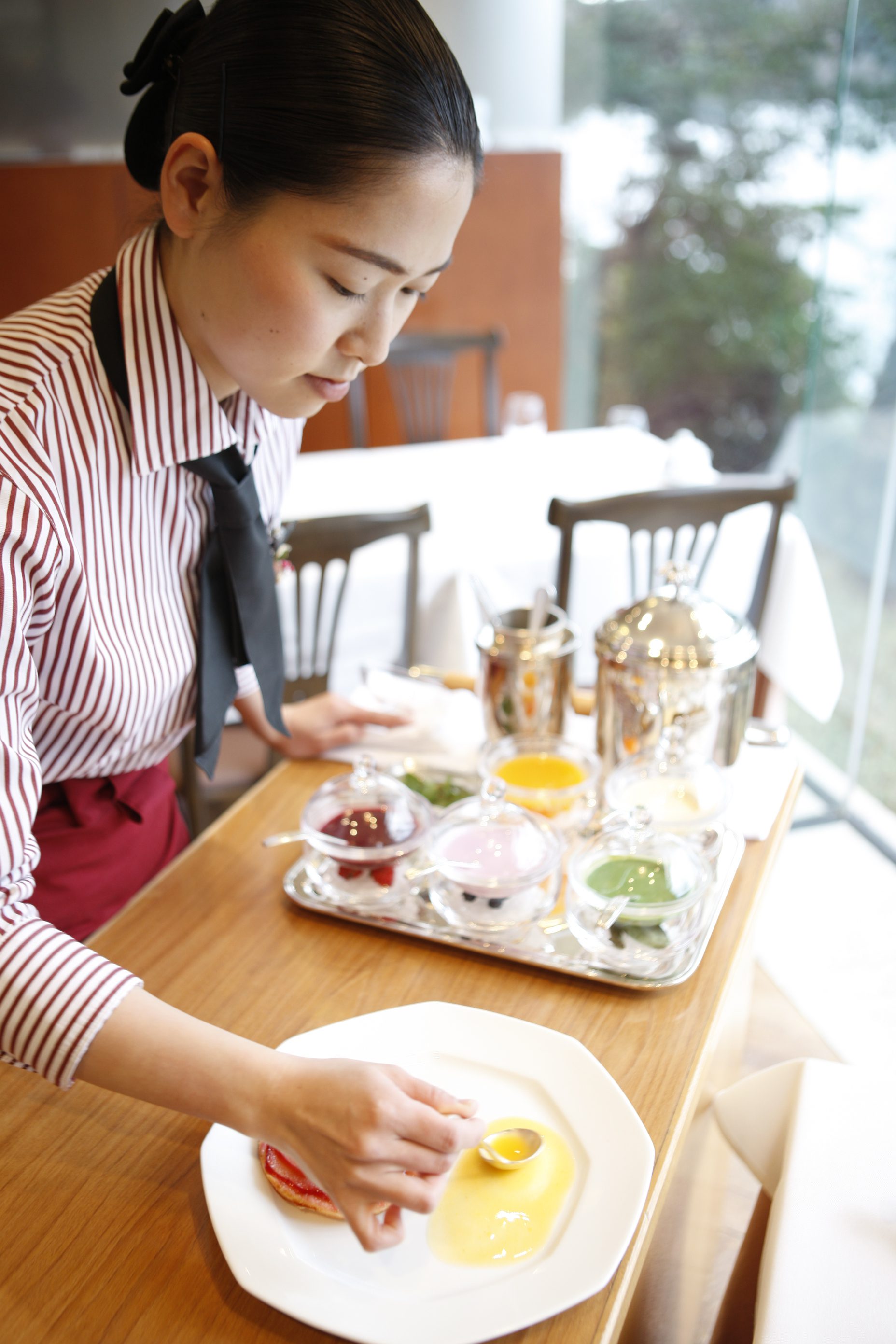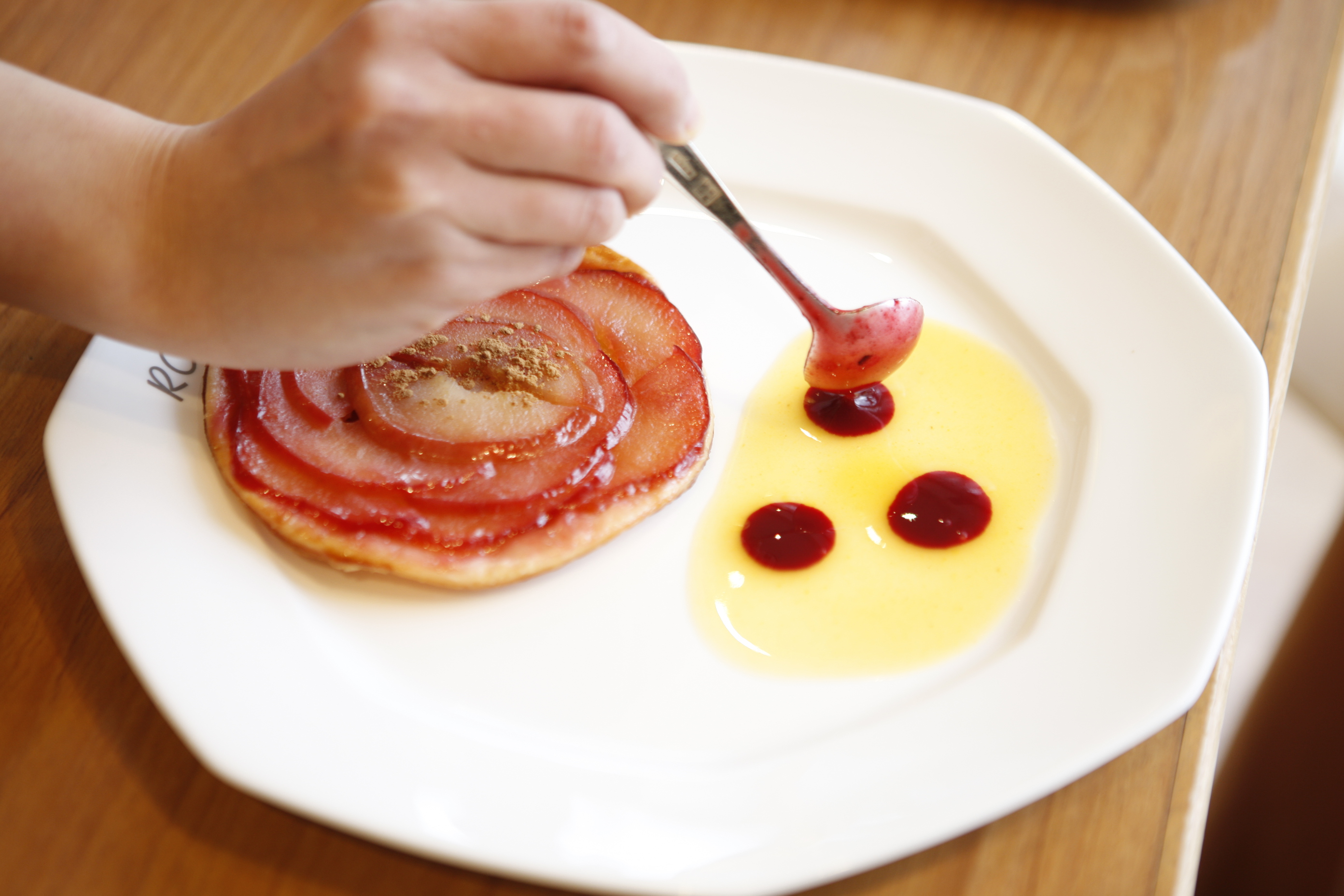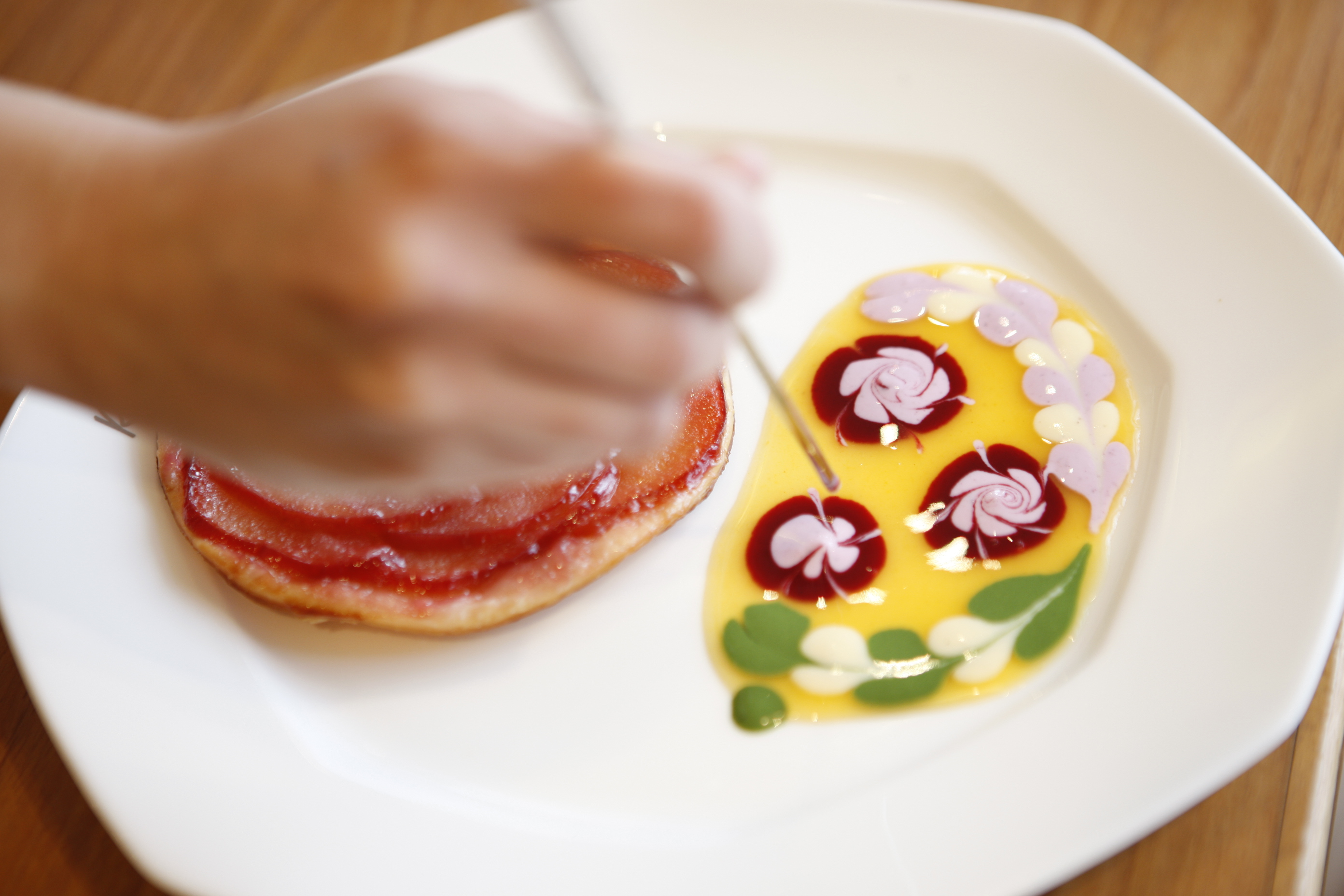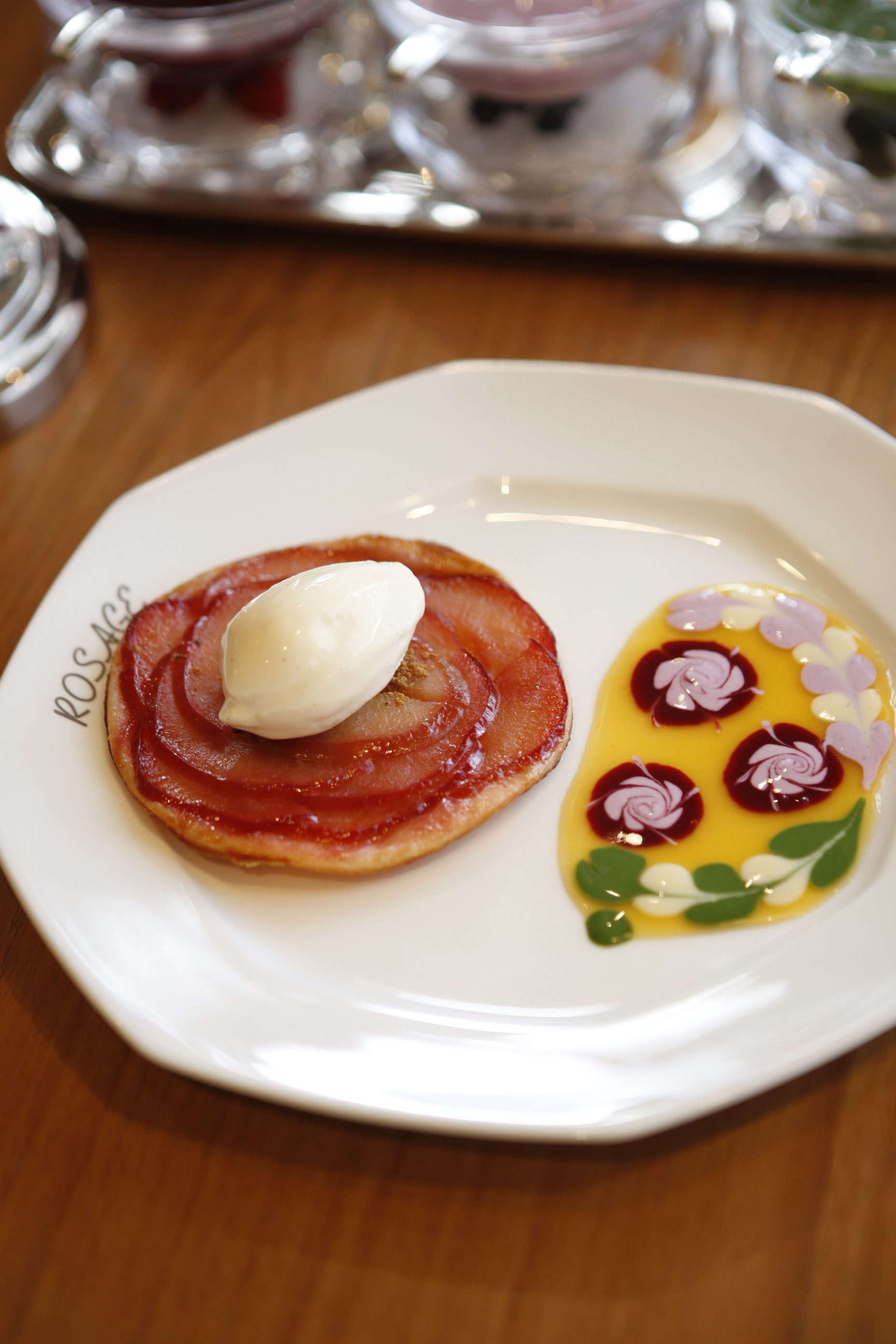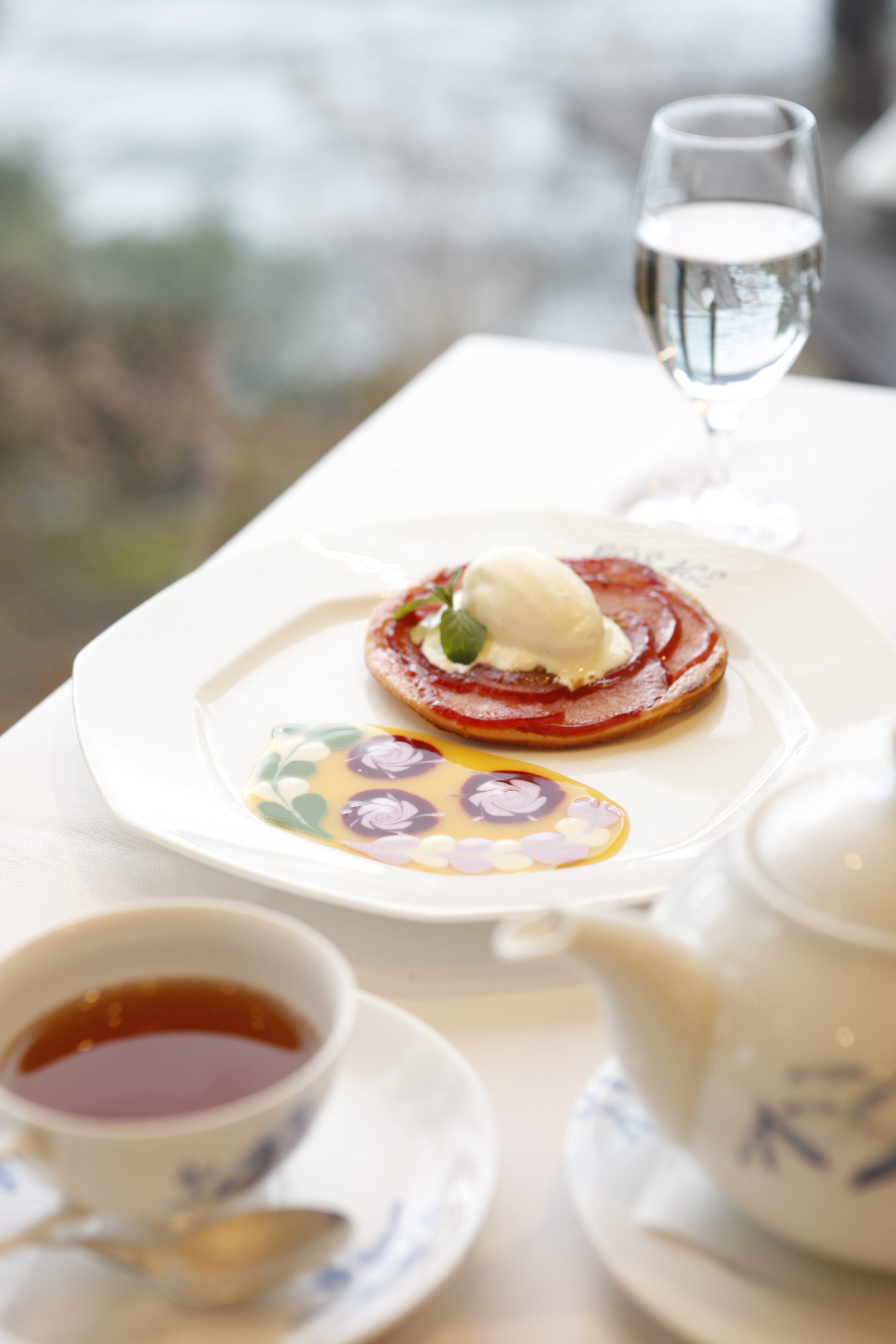 Before you know it, your dessert is ready, but you can't help but stare in wonder at the artful presentation.
There is also a wide selection of black teas you can choose to accompany your dessert. In fact, the salon has been designated as a delicious tea spot by the Japan Tea Association. The salon typically has about 30 to 40 varieties, which are carefully selected by a tea instructor, including black tea grown in Shizuoka and seasonal flavored and herbal teas.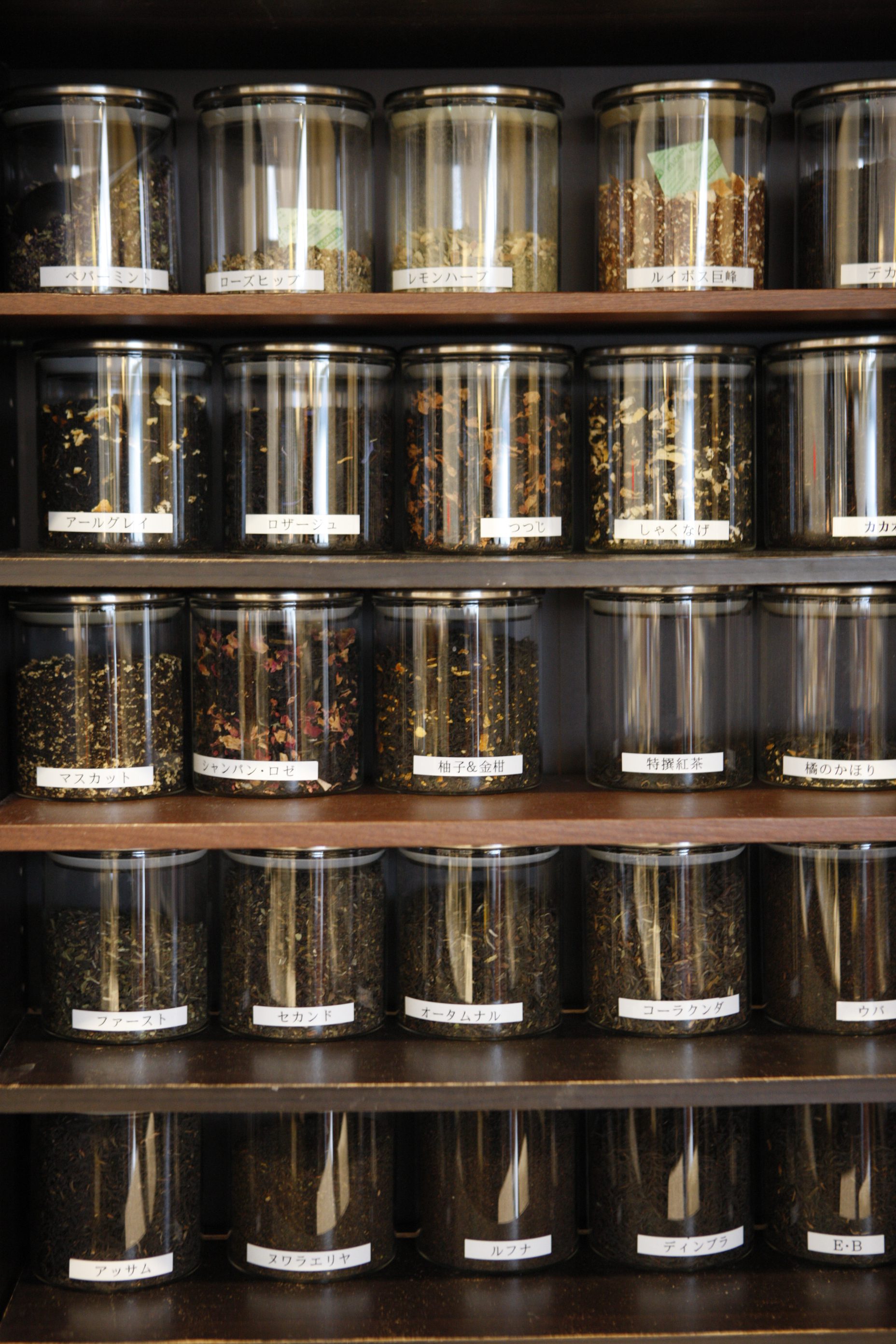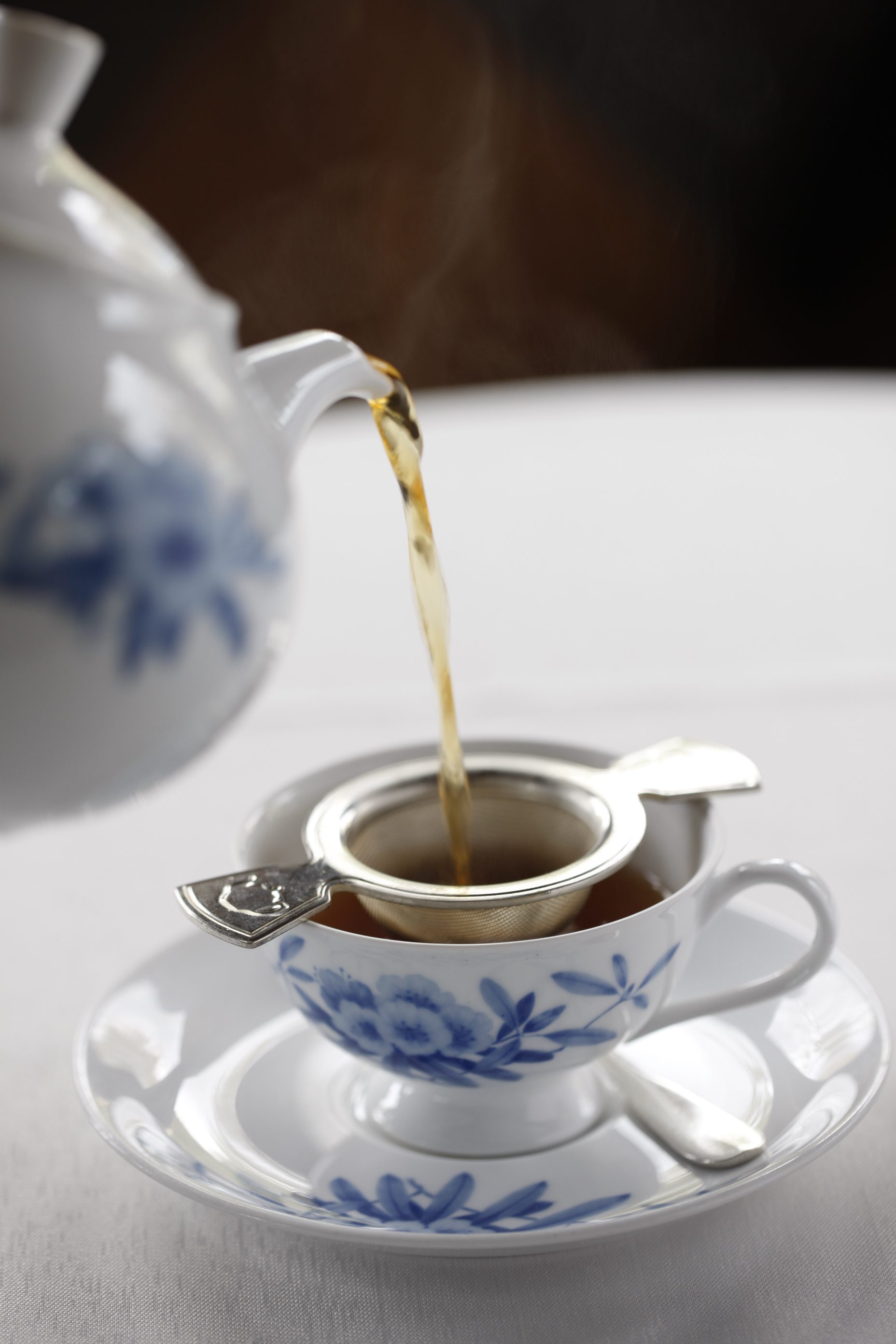 With delicious tea and desserts and a great view of the lake, you can relax in the lap of luxury at Salon de Thé Rosage.
We recommend ordering a seasonal dessert. We ordered the Strawberry Season Plate, which featured a mousse infused with Tochiotome brand strawberry jam, pistachio sponge cake, a cinnamon sable, strawberry and condensed milk ice cream, and strawberry port wine jelly. Dried strawberries and pistachios were used to accent the plate, and a dab of pistachio sauce was hidden inside the chocolate.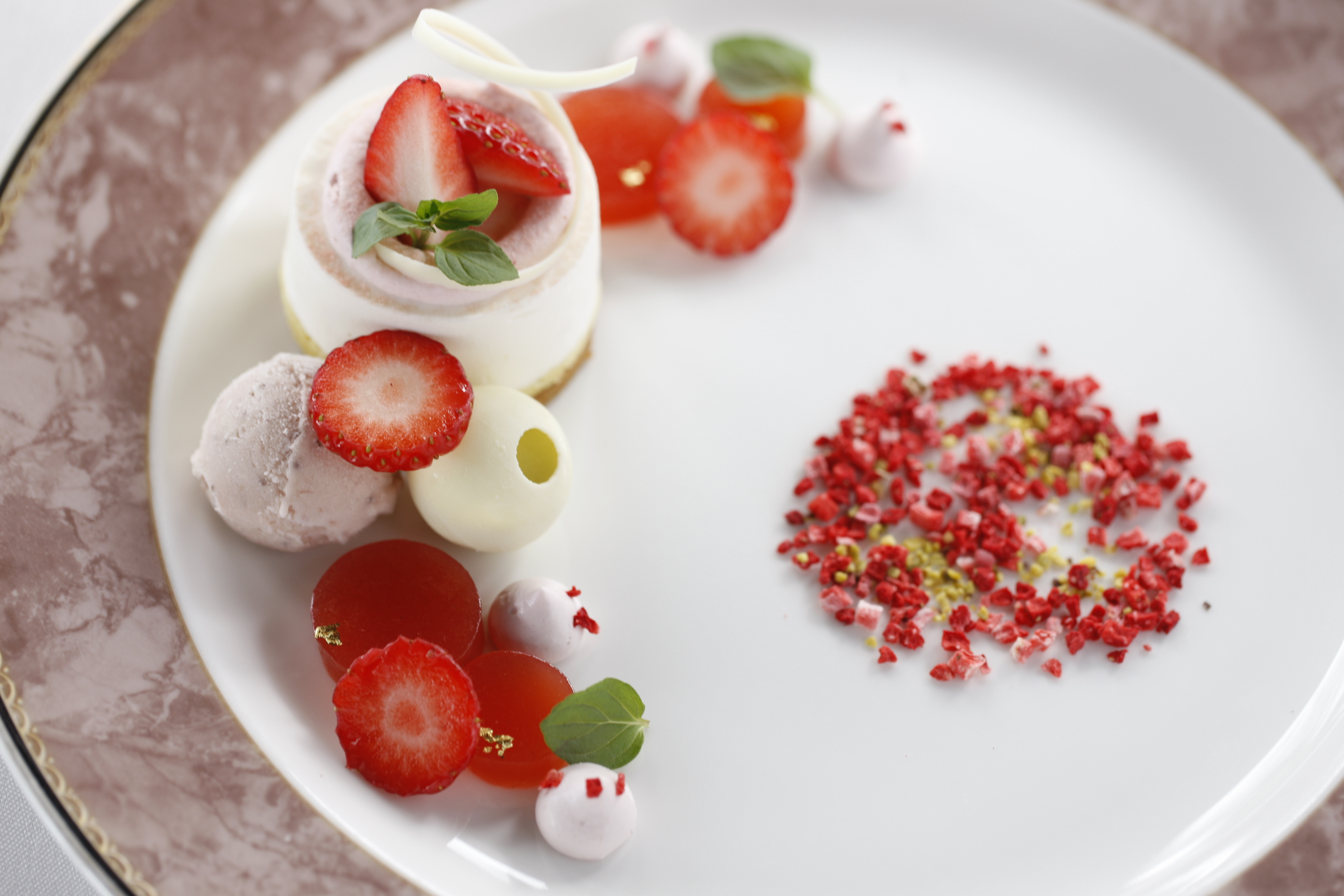 The salon recently added some light meals to its menu in response to the demand from visitors.
The meals come with a salad and a seasonal soup. We ordered the Spanish Omelet (see photo), which comes with bread.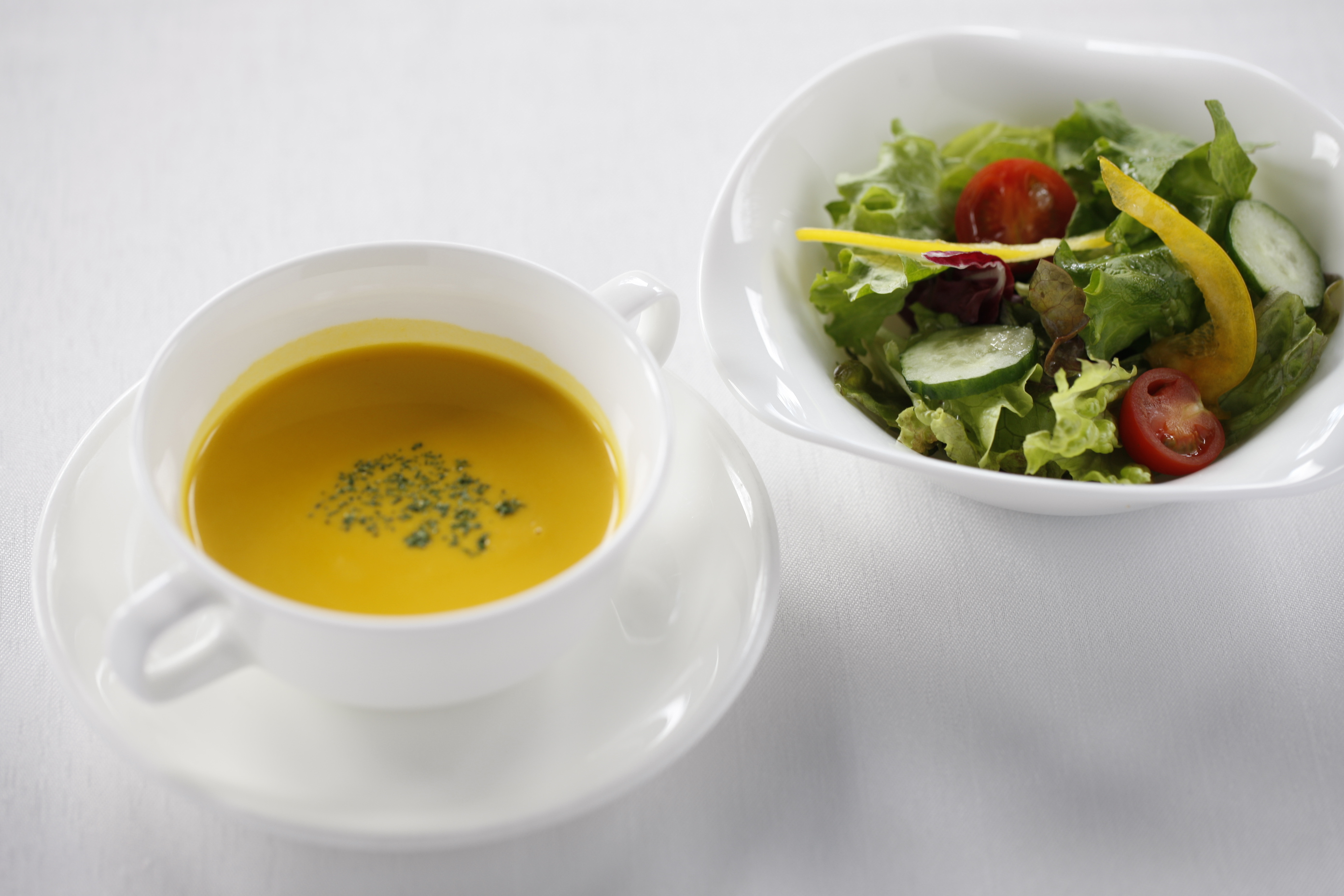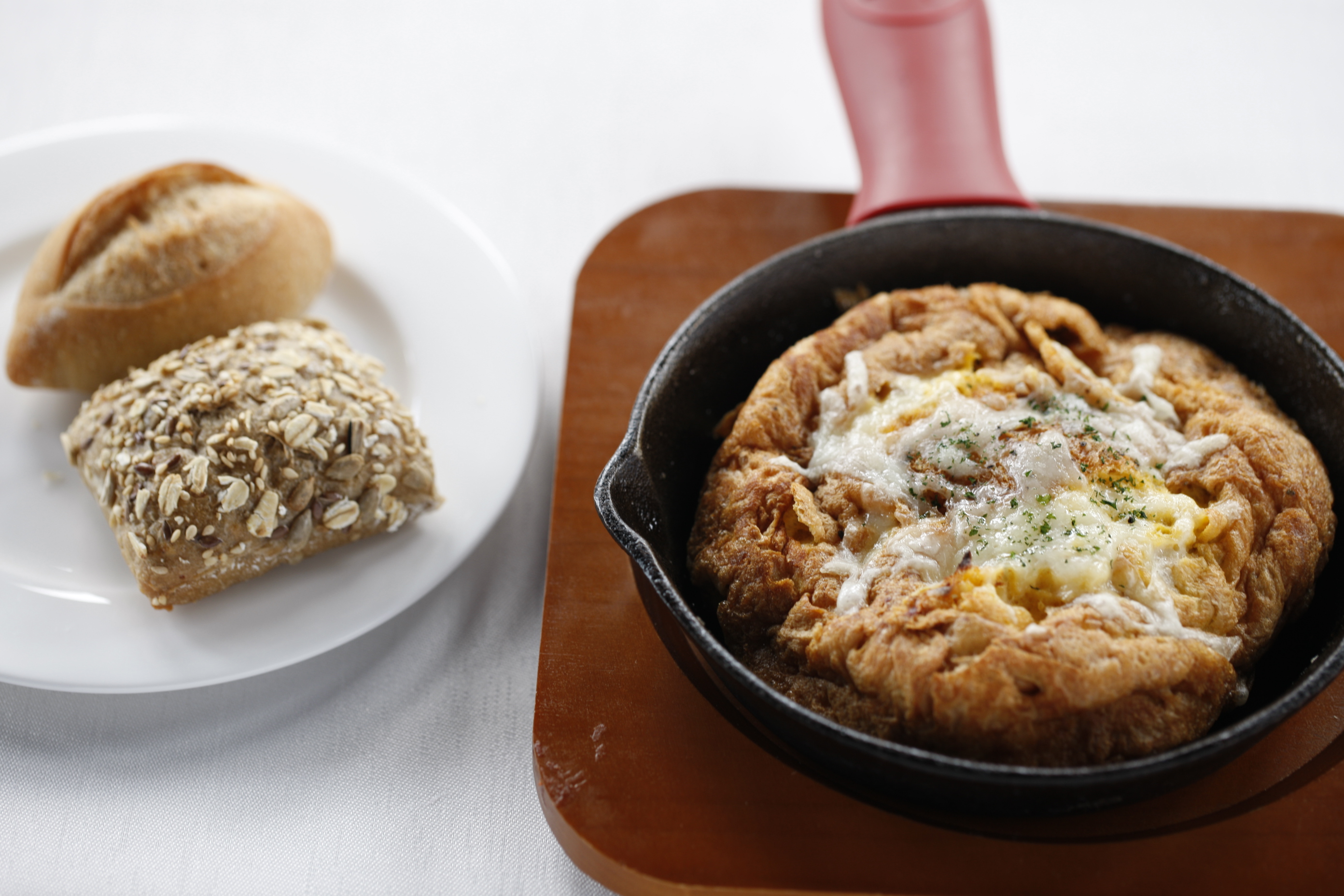 The filling Spanish Omelet comes packed with potatoes, onions, and bacon. If you want to save room for dessert, you can opt for something lighter, like a sandwich.
We must admit that some of us at Hakone Honbako had avoided going here because it seemed expensive, and even though the cost of goods is higher in Hakone, the volume and quality you get is well worth the price.
The shop is extremely popular and gets quite crowded during peak season. If you can get to Motohakone early, it makes for a great brunch spot.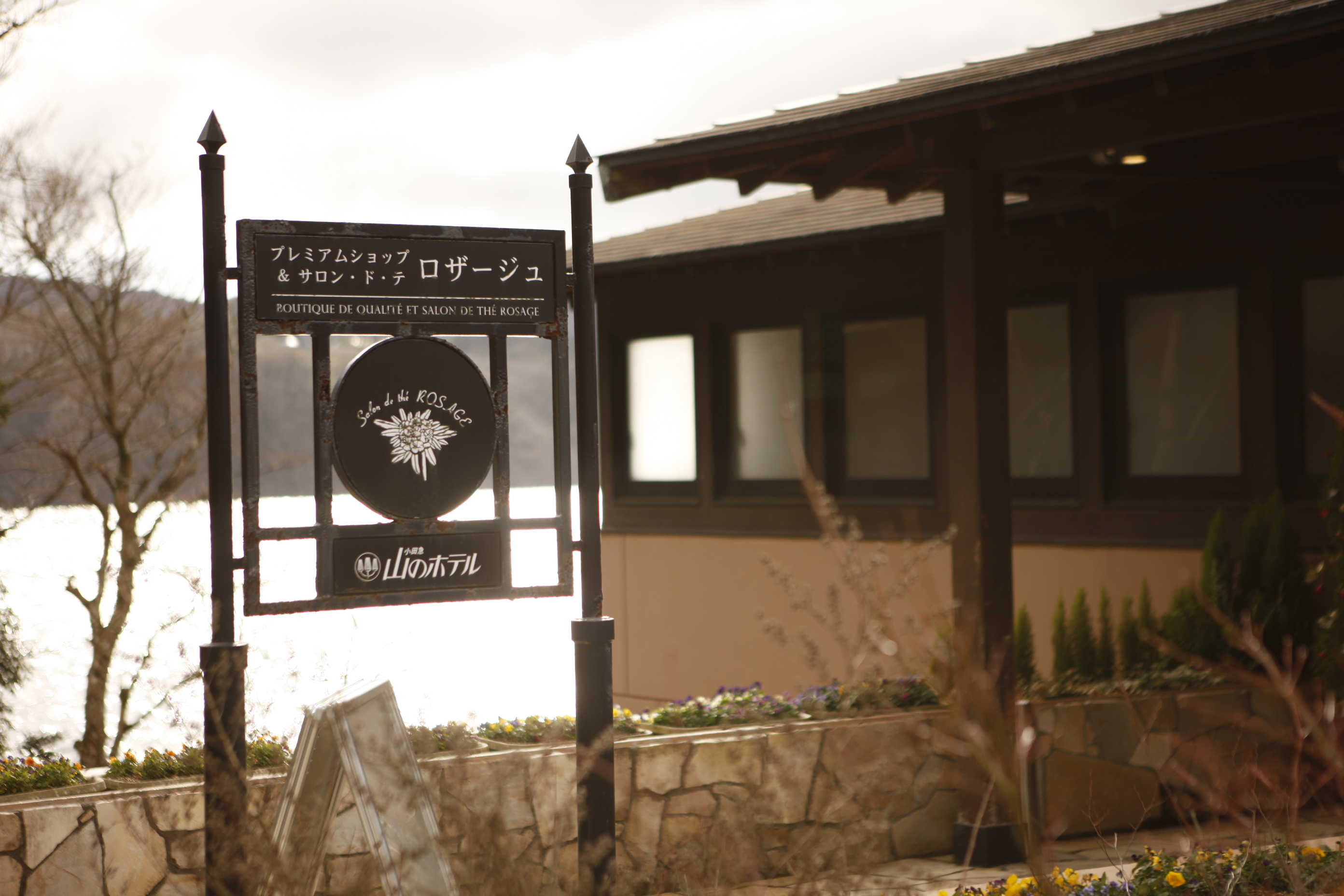 Address: 80 Motohakone, Hakone-machi, Ashigarashimo-gun, Kanagawa Prefecture
Tel.: 0460-83-6321
Open: 10:00 – 17:00 (L.O.)
Closed: Never
Access: 30-minute ride on the bus bound for Motohakone Port from Hakone-Yumoto Station, 15-minute walk from the Hakone Shrine Entrance bus stop. 25-minute drive from Hakone Honbako
Parking: If the salon parking lot is full, you can park at Hotel de Yama.
Official homepage: http://www.hakone-hoteldeyama.jp/restaurant/rosage/