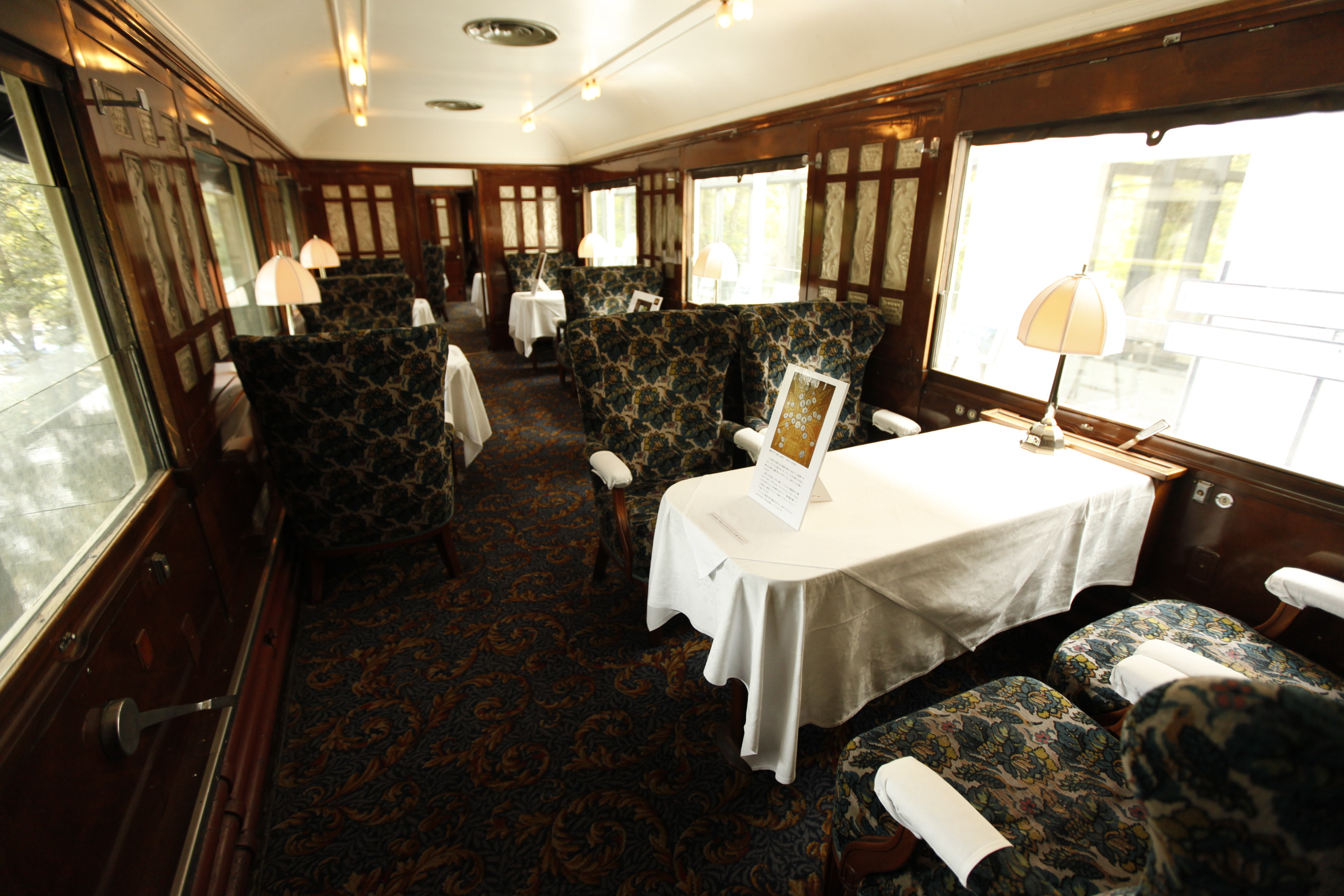 Lalique Museum Hakone
René Lalique, a French jewelry and glass designer who was active at the end of the 19th century and the early 20th century, was also very popular in Japan. Lalique Museum Hakone opened in 2005 when the owner decided to exhibit his own collection of Lalique's works, which numbers 1,500 pieces.
Around 230 of those pieces are now part of the permanent exhibit,
which features jewelry, perfume bottles, vases, and more.
Lalique was a successful jewelery designer who was already receiving design requests from luxury brands like Cartier and Boucheron at the age of 20. His big break came in 1900 when his pieces were exhibited at the Paris Exhibition. In an age when jewelery was evaluated on the value of the jewels used, he combined his excellent design sense with glass and cloisonné to generate a new class of jewelry.
Sarah Bernhardt, an actress from the so-called Belle Epoque of late 19th century France, was one of Lalique's biggest fans, and she used to ask him to make the jewelry she wore on stage.
Later, when he was asked to design the labels for perfume bottles, he designed the bottles himself, and these beautiful pieces became popular collector's items. After transitioning to glass design, he created vases and lamps, in addition to perfume bottles, and even began doing interior design.
The most popular piece at the Lalique Museum Hakone is the Sylphide, or dragonfly-woman brooch, which features prominently on the museum's posters. The piece is only about four centimeters long, but the intricate design, with colorful cloisonné and sparkling diamonds, never fails to mesmerize visitors.
An actual Orient Express train car is also on display
Having made a name for himself as a glass designer, Lalique also tackled some major interior design projects, and his work on the Orient Express is considered his piece de resistance. In 1929, the Côte d'Azur Pullman Express went into service between Paris and the French Riviera, and Lalique was responsible for the interior design of the train cars. This route later became part of the Orient Express, and a train car designed by Lalique which ran until 2001, is now the centerpiece of a special exhibition called "Le Train."
The glass panels and light fixtures in the train car were created by Lalique when he was 68 years old.
The train car features a whopping 156 glass panels, and if you look closely, you can see they have a silver backing and a mirror finish. The light reflected by these panels makes the car appear brighter and more spacious, and riding in this car must have been the height of luxury. You must pay a extra fee to enter the train car, but while inside, you can enjoy a menu of authentic French cafe fare. (Limited to 20 guests per hour. No advance reservations.)
On December 8, 2017, a new movie based on Agatha Christie's renowned thriller "Murder on the Orient Express" will be released, and this train car was used as a filming location for the dubbed Japanese version of the movie trailer. With the movie coming out soon, a special exhibit is now on display and a special menu is available in the train car cafe.
Enjoy champagne at the museum restaurant
You can stop by the museum cafe and restaurant Lys without paying for museum admission. Lys, which is French for lily, the national flower of France, features several Lalique works and was modeled after a bright suburban Paris restaurant.
The authentic menu changes seasonally, and the large windows let in ample light. You can also sit in the terrace seats facing the courtyard. The photos of dishes are from the fall of 2017. When we visited, we had the homemade roast pork and halibut fritter with a side of oven-baked potatoes and bacon. You can dip your rye bread in the homemade olive oil, which is infused with four different herbs.
Desserts themed on the special exhibits are also available.
Lalique was born in the Champagne region of France, which everyone knows is where champagne comes from. Only champagne made according to a specific set of rules can be called champagne. And naturally, Lys offers several varieties of champagne that you can pair with your lunch.
The restaurant opens at 9:00 when the museum opens, so you can also have breakfast here (last order 10:00). Why not start your tour of the Sengokuhara area with a hearty breakfast of eggs, bread, salad and yogurt (\1,300)?
Address: 186-1 Sengokuhara, Hakone-machi, Ashigarashimo-gun, Kanagawa Prefecture
Tel.: 0460-84-2255
Open: 9:00 – 17:00 (Last entry: 16:30)
Closed: Never (Except when changing exhibits)
Admission: Adults: \1,500
Access: 30-minute ride on the Hakone Tozan Bus bound for Shiojiri/Togendai from Hakone-Yumoto Station; located immediately in front of the Sengoku Information Center bus stop. 15-minute drive from Hakone Honbako.
Official homepage: http://www.lalique-museum.com