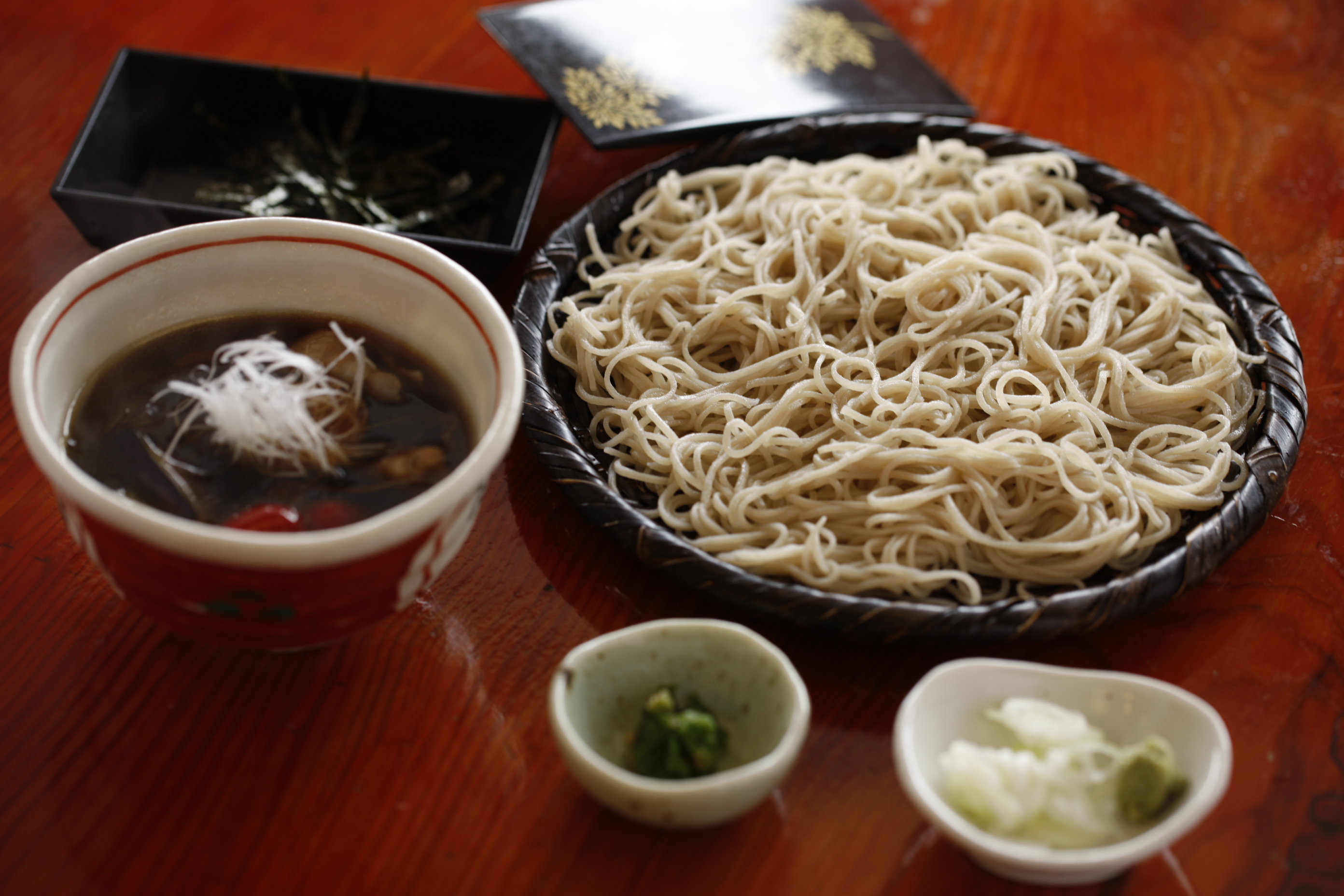 Miyoshi
Miyoshi is a soba restaurant within walking distance of Togendai Port.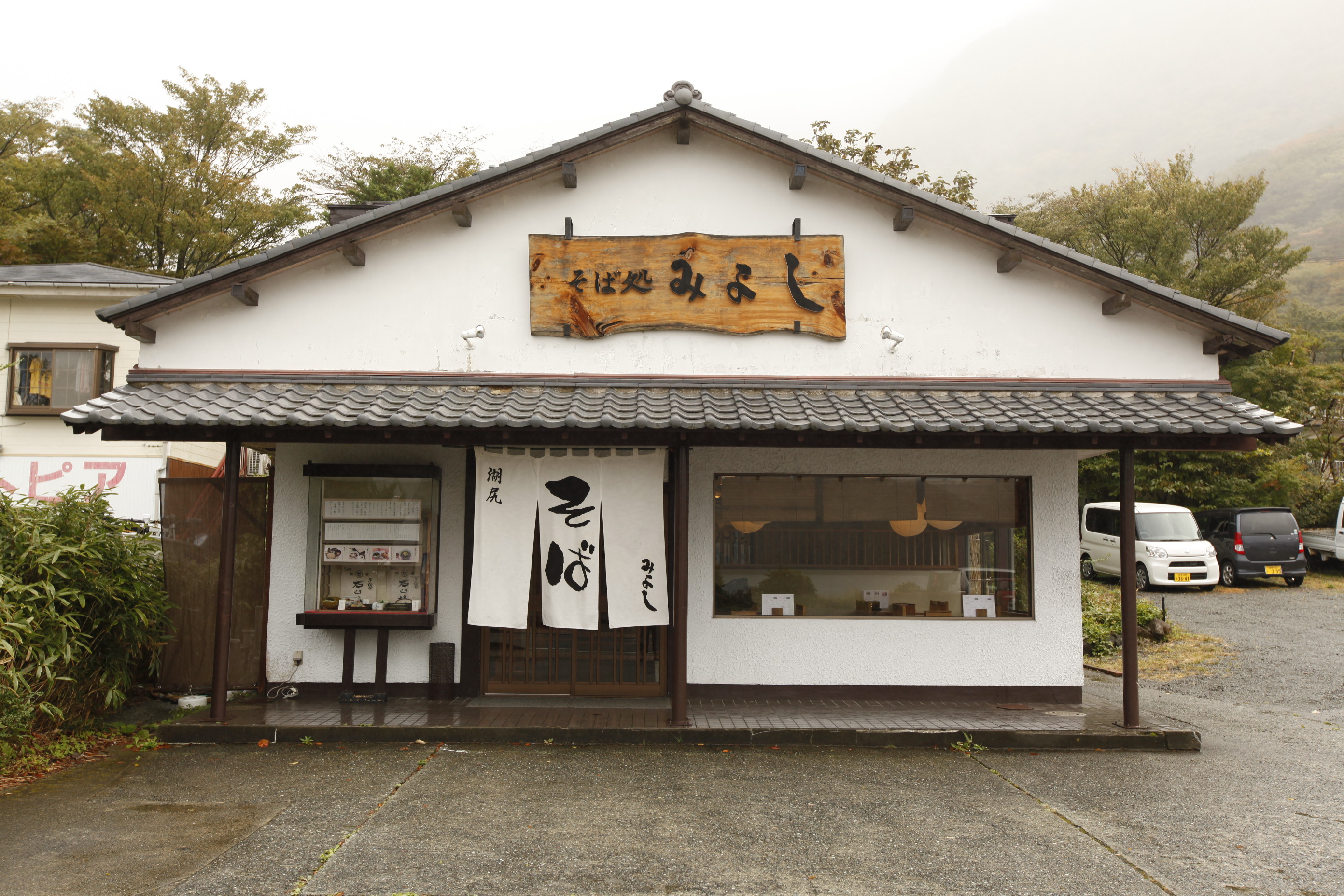 Some people may wish soba restaurants would serve more vegetables, but don't worry! Miyoshi has you covered.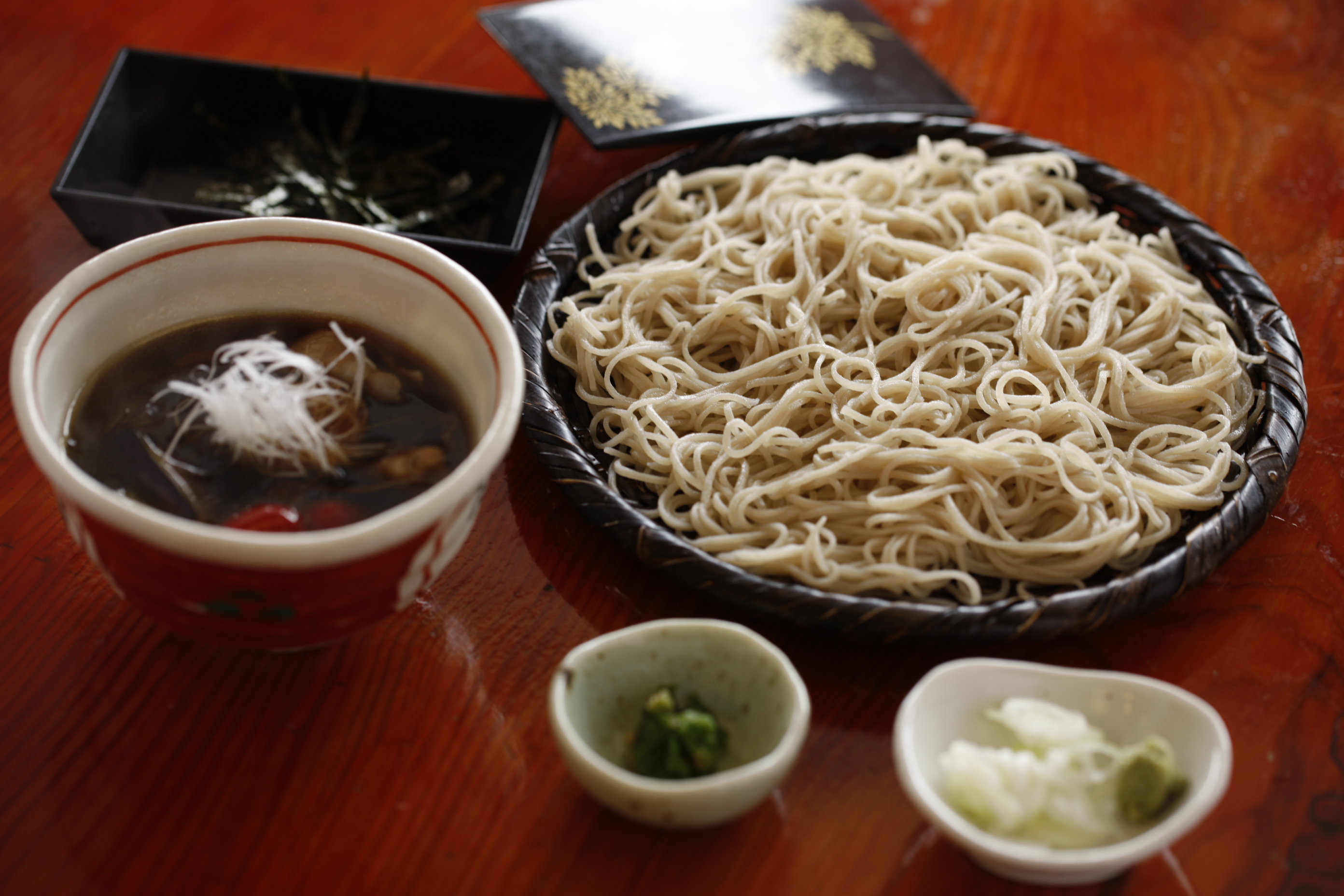 The Sanroku soba comes with a warm dipping sauce
that contains local Hakone Sanroku pork and Hakone Seiroku Mishima vegetables. Miyoshi uses seasonal vegetables, so the ingredients, will differ depending on when you visit. At times, you may find turnips and various mushrooms in your sauce, and the owner says they have also used Aiko, a delicious local variety of cherry tomatoes.
With more people watching their health in recent years, the owner also says he has noticed an increase in the number of customers who want vegetables with their meals. The veggies are especially popular with female patrons, including the female staff of Hakone Honbako.
Did you notice the green vegetable in the small dish in front of the soba in the photo above?
It is actually chopped green chili pepper that is served as an optional topping. While it packs a spicy punch at first, the heat does not linger, making for a delicious addition to the dipping sauce.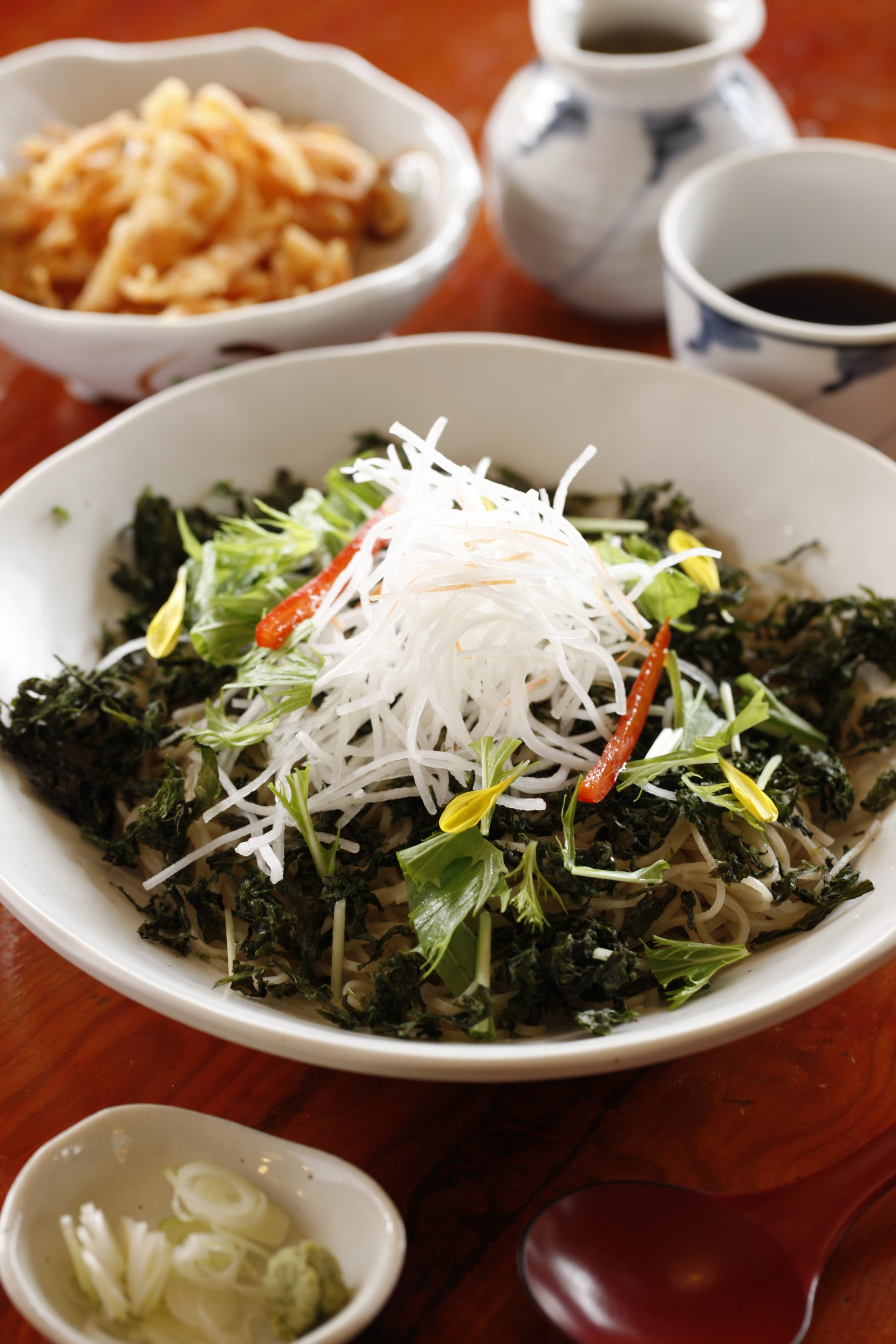 If you would like a cold soba, we recommend the soba with sakura shrimp and unprocessed nori.
The nori is from nearby Minami Izu and the shrimp are from Yuigahama on the Suruga Bay. Not to mention, the aroma of the lightly roasted nori will leave your mouth watering.
While we introduced a couple of ingredient-packed dishes here, we must not forget to mention that the soba noodles themselves are excellent.
The buckwheat flour used to make the noodles is sourced from an Odawara-based flour mill that contracts with farmers in Hokkaido. Buckwheat packs more flavor when it's grown in areas with higher temperature variation, so the mill uses only buckwheat grown on hillsides, and it grinds the grain with millstones.
Meanwhile, the owner of Miyoshi uses different broths for each dish: a broth drawn from thick-cut bonito flakes for the dipping sauce versus a broth drawn from a combination of bonito and mackerel for the hot soba. He uses no additives, so you can enjoy the authentic delicate flavor of the buckwheat with a clean aftertaste.
Other popular items include the soba with conger eel tempura, which uses domestically sourced conger eel, and the soba with wild shrimp tempura.

(Information current as of December 20, 2017)

Address:160-90 Motohakone, Hakone-machi, Ashigarashimo-gun, Kanagawa Prefecture
Tel.: 0460-84-9140
Open: 11:00 – Sold out
Closed:Irregular
Access: 40-minute ride on the bus bound for Togendai from Hakone-Yumoto Station, 5-minute walk from Hakone Lake Hotel bus stop. 15-minute drive from Hakone Honbako
Parking available